Food Safety Certification for Managers
PSCC's Food Manager Certification Course is currently not approved in Illinois. In your state, the Department of Public Health administers state-specific training and an exam. The state does grant written waivers for non-state courses taken elsewhere, but you must complete the Illinois state exam and pay a certificate fee to the state. Contact the Illinois Department of Public Health for more information.
Note: Local jurisdictions can, and often do, set requirements that exceed those of the state. Potential students are encouraged to check for any additional local requirements.
Department of Public Health
Division of Food, Drugs and Dairies
525 W. Jefferson Street
Springfield, IL 62761
Phone: 217-782-4977
http://www.idph.state.il.us/about/fdd/fdd_fs_certificate.htm
Food Safety Certification for Managers $79.95
Price with employer account $69.95*
*Employer accounts require minimum initial purchase of $99
You will have access to the course and be able to review the course material for 365 days after you login to the course initially.
---
Related Courses for IL: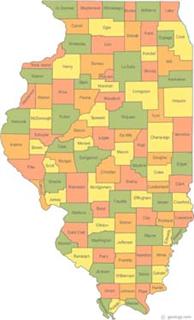 Food safety information for certified food managers in Illinois